Week of 1.25 :: 7 Good Things && January Things
3:43 PM
I'm going to try to do this as concisely as possible because, let's be real, after you read one person's January Favorites or Good Things of the Week, you've read them all!

Let's start with the 7 Good Things: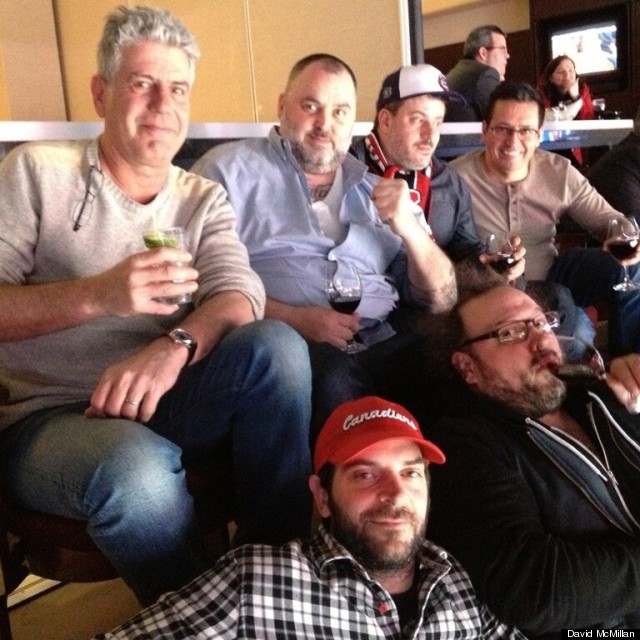 Parts Unknown: Qu

é

bec
French food. For my birthday celebration with my family (my birthday was actually a month ago, but I just celebrated with my family), we had croque madames and quiche aux oignons. And it was amazing!
Hiking. Also for my birthday, we hiked at the Mill in Georgia. My younger sisters are pretty crap at doing anything physical so it was a short hike, but a hike nonetheless!
Anthony Bourdain's Parts Unknown. Specifically the Qu

é

bec episode.
Knitting. Almost done with one of my sweaters.
Three Taverns Brewery. It's a great brewery in Atlanta that everyone should give a try. The price for tasting is great and everyone will find a beer that they like. I'm personally a stout girl and I love their Theophan. They just opened a cask of Heavy Bell when I went, so see if you can get there soon to try it.
Argosy. Boss Hogg Pizza. So damn good.
My brand new Le Creuset.
This past week was a little heavy with some life events that I'm still ironing out, so I won't lie, that list was a little harder to write than I expected.
Wearing: My Constellation Watch
Watching: The Bachelor (Don't judge me. It's so gosh darn funny.)
Eating: Lots of kale
Listening: Youtuber Podcasts, namely Grace Helbig's Not Too Deep.
There's my weekly and monthly roundup! I'm planning on doing a minimalism post regarding personal style and some of my journey with that along with a new 30 day challenge post. I've actually already started that challenge. So far it's been okay, but tough (as I've expect from a challenge that focuses around waking up when I've historically been much more of a night owl).

What were your good things this week? And what were your favorites from January?